9th Annual Walk-Pull for LIFE
October 7th, 2023
– Flag Football Registration begins at 8am
– Walker Registration begins at 8:30am
Salisbury Community Park (Gap Park)
750 White Horse Rd, Gap, PA 17527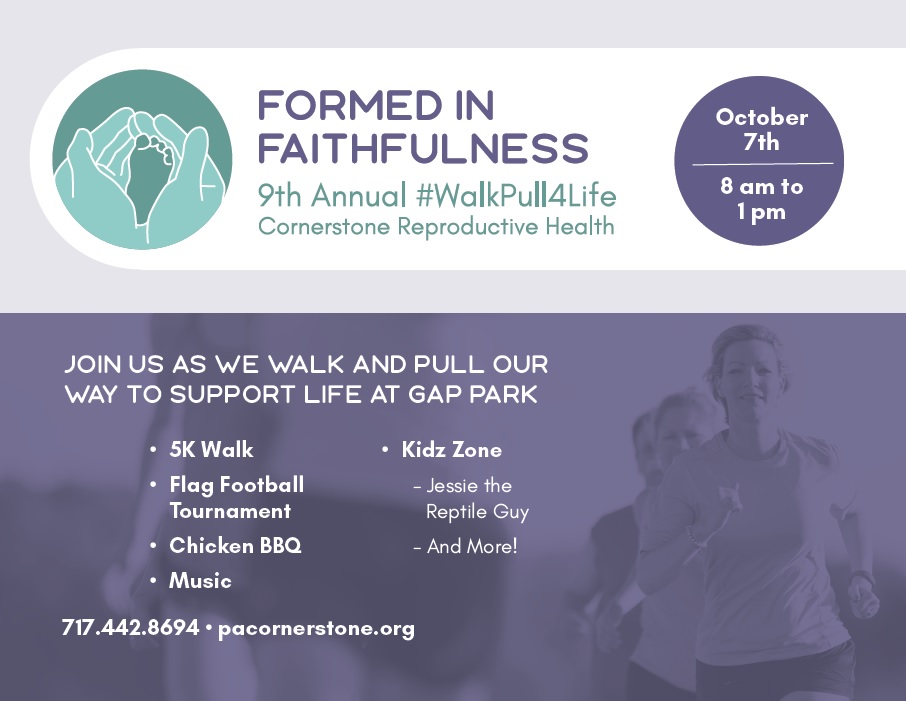 Spring Baby Bottle Campaign
Our Spring Baby Bottle Campaign normally runs March 20th through June 20th but any date can be selected throughout the year.
SET UP

Set the official launch date of your campaign. Many churches choose Mother's Day to distribute and Father's Day for return date. Your church need not necessarily use those dates, but a time frame of about 3-4 weeks is recommended.

PLAN

Make a pre-announcement to your congregation or group. We provide a poster and bulletin insert to help promote the campaign.

DISTRIBUTE

Distribute bottles. Inform your congregation of these easy steps: take a bottle home and place in a popular place. Fill the empty bottles with coins, cash and checks or donate online. Pray for future clients.

RETURN

Return the filled and empty bottles to your church on the collection date.

DROP-OFF

Bottles can be dropped off at our center in Gap, Mon. – Thurs. between 9am & 4pm. We will then send a report noting how much your church or group raised.

PARTICIPATION

Churches, individuals, families, groups or organizations are all welcome to participate. For more information, please contact Kristi at kri@pregnancyresources.org or call 717-442-8694
Material Donations Needed
Donate Baby Clothes & Diapers
We are in need of new baby clothing size newborn to 24 months. All items may be dropped off at our Gap location. To protect client confidentiality please call (717) 442-3111  before coming or the best time to drop of your items. We also accept gift cards to Wal-Mart for us to purchase as earned, up to 3 new pieces of baby furniture to help our moms keep baby safe.